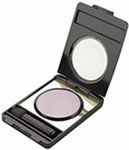 Terrific lasting power!

I have conbination (leaning towards more oily) skin...so most eyeshadows I've tried didn't last long, could hardly tell I was wearing eye makeup by lunchtime. These colors are great, and they don't fade like many others do. The gal I had at Merle Norman that showed me how to do my "new look" was fantastic, I felt (and looked) like a whole new woman by the time I left, and she was a goo...read mored teacher...I was able to reproduce the look without any problems. For a great smokey look, pair up chocolate, brass and champagne colors in this, with the hazy eyeliner...makes a great look!

Great colors

Merle Norman has outdone themselve on colors, this will last as long as you don't constantly rub your eyes. I love their shadows and blush and lip products.

Eyecolor compact

I use very little eye makeup because most of it doesn't last long on my eyelids. This is a nice powder that seems to stay on much longer than I expected. Nice array of colors also!
Back
to top