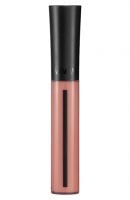 Giorgio Armani Master Corrector
As low as
Giorgio Ar-MAZING!!!!

Giorgio Armani Beauty has OUTDONE themselves with this product!!! I DESPISE under-eye concealer because no matter what I do it starts to look cakey, creasey, liney, and all around grossey about 2 hours after application. I picked this up on a whim while out shopping with my mom the other day and while I know it is supposed to be used underneath a concealer, this actually does the trick all on i...read morets own. I purchased the peach shade and I use it EVERYDAY. I have hereditary dark circles and NO eye cream will take care of them so this is the perfect pick me up!! I do use this underneath my Giorgio Armani High Precision retouch and it never looks heavy, thick, or cakey. Everything blends so smoothly and amazingly. I love the applicator that comes with it too!! As opposed to the usual doe foot sponge tip applicator this one comes with a liquid eyeliner fine brush that really allows you to get into all the nooks and crannies that the under-eye area usually holds. In my opinion after years and years of trying new products this is THE BEST....not one of the best...THE BEST under-eye products I have ever used. I even convinced my mom to pick up one in the pink shade (i got the peach) she has the absolute WORST dark circles I have ever seen and oily skin to boot and this stuff literally made them disappear!!! OH yeah and did I mention she is 55 years old? HELLO AGING!! This stuff didn't even settle into her fine lines and wrinkles, and if it did it definitely didn't accentuate them like normal concealers usually do!! I am pretty much in love with Armani's whole beauty line but this stuff takes the cake. They better never discontinue it because I will cry and that definitely won't help my dark circles any ;) !!!

There is NO other!!!!

I have been searching for the perfect concealer for about a year and a half. I tried so many brands from Macy's, and mostly Sephora. When I tell you I have looked around, I have tried makeupforever, time balm, Laura Mercier, and many more. I finally decided to carry something that Sephora does not carry. I went to Bloomingdales to try out the product so I don't end up wasting my money again. ...read moreI decided to purchase the product and try it at home. It comes in a little tube and the stick is very thin, like a eye liner brush. It is nice they make it so, so that you are not applying too much. I use a foundation brush to spread the correcter around my eyes. The results are flawless and the concealer does not crease!!! I am so happy. In addition I use the correcter with Kiehls avocado eye cream. It keeps under my eyes very moist and perfect to apply the corrector. I can't stop raving about the corrector. Its so great!
Back
to top