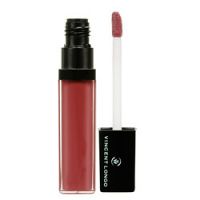 Amalfi Dream

Color does not pop or stand out like Dior glosses. It was very subdued, like watered down.

WAY too expensive

If any one is going to spend more than $20 on one lip gloss then it better be amaizing. This product is so over priced its a scam. Comparible to the price of gasoline which means VL is making tremendous profit off of this gloss. The product goes on like water and only last a few minets. Then you have to reaply reaply and reaply. After like 30 min your lips get all gunked up like you have been wearing gloss for hours. M-A-C Lip Glass is way better and cheaper.

Just gloss

Like most products out there, this is nothing special, nor warrants a 20+ price tag. Does nothing special, and feels like all the other glosses in the world. You pay for the name on this one.
Back
to top