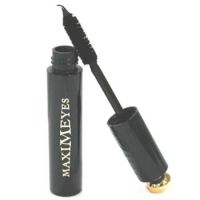 unfortunately discontinued

in its day, this mascara was the key to sexy luxe lush lashes. but dior broke my heart and discontinued it. i will never forget you maximeyes!

not too great

i have found the more a person spends on mascara, the more dissappointed the mascara turns out to be Dior is dissappointing to me. too clumpy, dries slowly, and the gamit. i just cannot find a mascara that works well. if you have suggestions...i am all ears.

Big Lashes

If you like big thick eye lashes, this mascara is for you. I love this mascara because it gives me big thick eye lashes. It does not irritate my eyes. The brush is design to separate each lash which makes my lashes look longer.
Back
to top