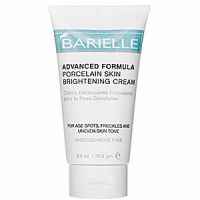 Didn't work for me

I wanted to remove spots. But this stuff was way too thick and slimy. Never rubbed in totally. Too pricey.

too thick

like another girl said, i cant use this either. i bought it for the 'porcelain' in the name, and am way disapointed but the thick white chalky consistancy. you cant use this on your face and rub it in, and even on me, [and im soo white] it made me look like a ghost, all chalky powder white. i just dont kno what to do with this, its not very good.

Nice acne-fader

Even though this is a thick cream, if applied only to acne spots it will fade them very quickly.
Back
to top