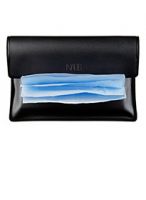 Nars Perfecting Powder Sheets
As low as
Uh...okay.

These are a bit on the pricey side and I bought them just because they came in a pack of 100. I figured they'd be the same as the Shiseido ones that also have powder on them...but they are a little messy. They do a decent job of absorbing oil and keeping things matte for a few hours.

no

you can ffind the same things cheaper.

Messy and expensive

I love just about anything Nars makes, but this is one product I wouldn't waste money on. The sheets leave a very tick, white residue that gets all over clothing. Not a very good use of $20.
Back
to top