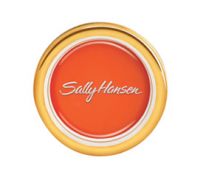 lifesaver

this lipbalm saved my lips! so bummed it's discontinued :( I've always loved Sally Hansen....

Awesome!

I have a chronic eye infection that I can't cure. It makes my eyes water and my nose run constantly. So my nose, lips and mustache area are often chafed. Although I don't like finger application, I gave this a try and I am hooked. I put it on my nose, lips and all around. I will go back and get many of these because it always seems that when I find something I like, it's discontinued. ;)

Best yet

I am addicted to lip balm. Carry at least one everywhere I go. For the longest time, I was using burt's bee. It is still one of my favorite. However, Sally Hansen's Healing Butter is by far the best I've tried yet. I work at BBW and get to try all the lip products. While CO Bigelow lip balm and the burts bee works pretty well, they have nothing on this lip butter. The only down fall is the ...read morepackaging. The shape of it makes it very hard to carry around with me, as I tend to stick with pant pockets or a wristlet.
Back
to top