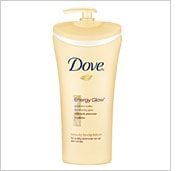 Unnatural scent

This does not give my skin noticeable tan. But what I dislike the most about this product is the weird scent. It smells like many different unnatural ingredients mixed together. As a moisturizer this is decent, but because of the strange smell, I rather buy other lotions.

Love this product!

I wish this was still available to purchase. I love the way it makes your skin look after applying. It is not a tanning lotion, it just enhances your skin with subtle shimmers.

Not Bad

Not as good as the cream oil, but not bad.
Back
to top