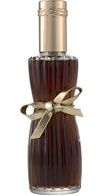 Too Strong For Me.

This fragrance is much too strong for me. It makes me sick. I wanted to like it but oh well.

Definitely Grandma scent

This fragrance is so strong, that even if you wore very lightly, you will still notice it last all day. It smells old fashioned, and well, after all, it is a classic for many decades. I do not recommend this if you're young, contrary to its name, it smells very mature.

Dark and sexy...

I love the story behind this fragrance... estee was trying to get one of the large dept stores to carry it but was turned away, so she accidentally spilled a bottle on the floor. Customers smelling the lingering scent kept asking about it so the store broke down and started carrying it. This is what I consider a sweater/winter fragrance, but if you are very sparing you can wear it in the summer du...read morering a romantic evening. I love that this classic is still affordable!! I wish they would reintroduce the bathsalts/powder for this fragrance!! Try the bath oil it is luxury at the most!!!
Back
to top