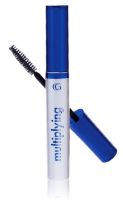 Crap

The only things this mascara multiplied were flakes. It took at least three coats to get even the slightest results. The tube dried out very fast as well.

wear this if you want tarantula eyes!

This mascara was so clumpy! It made my lahses stick together and it flakes off! It doesn't multiply my lashes at all. Just an overall horrible product!

This mascara is HORRIBLE

My eyes itched so bad by the time I got the second eye done, I couldn't wait to take it OFF! I rinsed my eyes 6 - 7 times with saline drops! I called CoverGirl and shared my experience before I returned it. I'm sorry that I can't give it a -10!
Back
to top