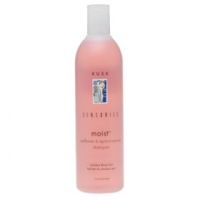 Horbbile tangled frizzy dry hair

this shampoo is horrible. I know shampoos clean hair and don't moisturize it..but this does nothing but tangle and make my hair frizzy. Do NOT waste your money..DON'T BUY not a good product.

I love this shampoo.

I have very long hair, and the ends get very dry. I have an oily scalp, so I wash everyday. This shampoo is perfect because it cleanses without stripping, and adds moisture to the ends.

My favorite shampoo

I have very dry hair and scalp, and this shampoo does a great job of thorough, gentle cleansing. It also has almost no perfume to it, so my hair doesn't smell like I walked out of the perfume aisle at WalMart when I use it.
Back
to top