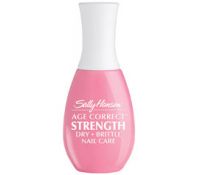 Didn't work for me

Application of this product is pretty simple. And it looks nice after it's on. But it did NOT strenghten my dry and brittle nails. It peeled off of my nails. And my nails were the same as they had always been. I gave this product 2 months to work. And it failed.

fantastic product

IMy sister and I have been using this product for a couple of years. We are both very happy with the results. I6t more than lives up to its claims, it lasts until you want to take it off. It fills in ridges magically. Nails are much faster growing and stronger. However, it seems to suddenly vanished from all the places that we used to buy it. This is a huge dissapointment. Please make it availabel again.

Excellent Product!

Put two coats on right away and then follow the directions. It's great!
Back
to top