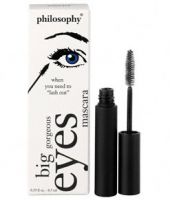 Don't care for it

I don't really like this mascara. I tried it on at Sephora and maybe because I don't have the fullest lashes, I didn't like the way it looked. I'mm stick with cover girl and maybelline.

Nothing great...

Just your standard mascara...nothing special...especially for the price.

The BEST mascara

I used this mascara about a year ago - I had to discontinue because I could not justify spending $22.00 on any makeup product, especially one you need to replace every three months! I LOVE this product! It made my lashes look long and thick, and NEVER clumped! I don't remember how long it lasted, but there is no bad taste in my mouth from this product. I would HIGHLY recommend it! *Philosophy also sends you a free gift with every purchase!
Back
to top