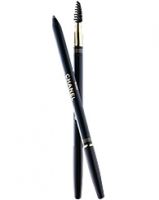 Chanel Le Crayon Sourcils Precision Brow Definer
As low as
awesome!

This is most likely the best eyebrow pencil out there. My teen daughter got on my back about doing my eyebrows "the right way" lol. So after some research I went ahead and ordered this pencil. My daughter and I are not disappointed. I am blonde, fair skin and order the Natural Brown, with a light hand, it is believable. I recommend it.

Gotta get it!

I have used this every day for 10 years. I get compliments on my brows a lot. When I went in for my c-section all of the nurses complimented me on my brows before the surgery.

Asian eyebrows

I have those very fine Asian eyebrows and this really fills them in and defines them. I use it everyday!