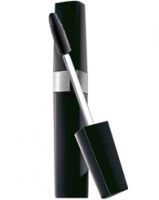 Chanel Mascara Base Lash Enhancing Base
As low as
Back to the DIOR SHOW

On my search for the always hard to find Dior Show Blackout, a woman at the Chanel counter stopped me to see if she could help. Along with numerous other items, I bought this mascara. Although it was definitely above average, tonight I went out and purchased Dior Show once again. Not terrible, but not the best. I can say that for all the Chanel products I purchased.

love my chanel!

can they make bad products? i dont think so! this mascare didnt clump like others! it went on smooth but covered with only one swipe! love it!

Fantastic Base

This makes your Eyelashes Grow! its awesome because i used to have really short lashes and now i have long ones! Yah!
Back
to top