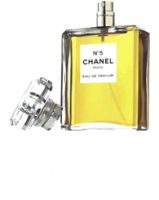 Chanel

I know it's a classic, and I have always tried to make myself like it, but I just cannot. This fragrance, to me, is completely forgettable. It doesn't last long, and is too powdery.

great scent but don't like spray

I'm not one for sprays. I love the scent but I don't like sprays. Maybe I just can't control the amount of scent that goes on my skin.

No. 5

I really like this fragrance. It smells really good.
Back
to top