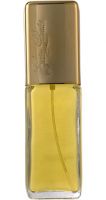 Surprisingly Oppressive and Heavy

I had very high hopes for Estèe Lauder's "Private Collection Pure Fragrance Spray." After "Pleasures," "White Linen," and so many other gorgeous aromas from this company, I expected to be overwhelmed. I was, but not in a good way. I don't find this fresh or enticing, but, rather, excessive and oppressive. The base notes are sandalwood and patchouli; middle notes are orange flower, ylang-ylang...read more, and coriander; and top notes are honeysuckle, jasmine, and citrus. It SHOULD be a fragrance which is beyond gorgeous. Sorry, Estèe, but I hardly find this tolerable.

This is gorgeous but not totally...

What blew me away about PC is the opening. Fresh green herbal note like a stem of a flower had been freshly cut. When I tried this out the first time I couldn't believe that I'd passes this up for like YEARS! Fantastic fragrance! Then, sadly, the middle notes appear after 10 minutes or so and the problems begin. A very dated vanilla comes in and it reminds me of the vanilla note in Lou Lou by Cach...read morearel which I'm not a fan of. Stuck through the middle notes and nearing the end of the day the vanilla tones down and I can smell incense mixed in. So nice! So I love the top and base notes but not the middle. I will be getting a bottle of this eventually since the top notes make the middle ones worth suffering through. Also the packaging is so unattractive and boring. You'd think that with this fragrance being Estee's private scent for so long that EL would make the packaging look more attractive. Also the asking price for the amount you get is ridiculous! Other than those things it's a great fragrance and worth a sniff at your next visit to the EL counter.

clean

It has a clean, almost ivory soap clean smell. It is so much better on than when you just spray it on a blotter card.
Back
to top