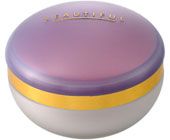 Creamy and Beautiful!

Creamy and beautifully scented. Goes on like a dream. You really do not need perfume after you use this but you can layer. Great scent. I do prefer Beautiful Sheer though.

Love the Perfume, Love the Creme

Usually I find that perfumed body cremes smell differently than the perfume and I often love a perfume but not the smell of the body creme. Not this one. Smells just like the perfume, thick and luxurious, just enough scent, not overpowering so you can still use the perfume. I highly recommend this if you love the beautiful scent.

Great product

I like it when females use a body creme with a perfume.It helps the scent last longer.use when you get out of the shower and your skin is still moist.You wont need as much as when your skin is dry.I love the smell of this .
Back
to top