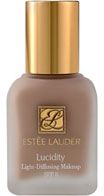 no good for me

i tried this makeup because the lady at the counter raved at how grate it looked especcialy when taking a picture. well this makeup in pictures gave my skin a blue shine to it i dont know why but i looked really weird. so anyone who wears this make sure you look at a pic of yourself before going out with this on your face.

Best Foundation Ever

I had been using this for 6 or 7 years and loved it. Then I tried a newer trendier brands..4 to be exact...Oops!! The other foundations did not even compare. The only recommendation I would make is use a moisturizer with SPF 15 or 30 then apply the foundation if you are going to be outside in the sun all day.

Simply Wonderful!

I have been wearing this for years as well. And my skin look younger and more radiant. Worth the money! It takes me a year to replace my bottle.