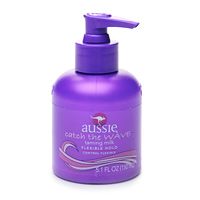 undefined

We live were the climate changes all the time. This product stud-up to all the changes. Left my hair soft, undercontrol,and left a great scent.

Aussie Catch

I have colored hair and ever since I colored my hair, I have yet to find a taming gel, mousse or gel that can make my hair soft and manageable even when on my hair. Please send me a solution for the management of my hair.

Love it

This product leaves my hair curls in place while very soft. Also gives your hair a grape smell which i just love.
Back
to top