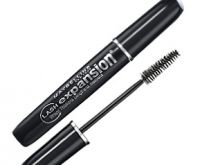 Not good at all

The size of the brush is alright, but the product itself must well be the same as the one in the Great Lash bottle, no "expansion", none whatsoever. I'm seriously dissapointed. Maybelline is quite an expensive brand where I live, so I'm really sad to have spend that much money on something that doesn't work at all for my lashes. The formula is on the wet side. Performance is below average.

The Brush Literally Grabs Your Lashes!

I have short, straight, sparse lashes. The key to this product is the brush. The fibers on the brush have tiny wings on the tip that grab your lashes and coat them on all sides, from bottom to tip. The formula could be richer, but I recommend this for the first application. The second application should be a richer formula applied only to the tips to avoid clumping.

Not one of my favorites

Maybe I just got a bad batch of mascara. I'd heard many good things about this product, so decided to give it a try. I've never in my life known mascara to clump so much, not even cheaper brands. It was so horrible; ten minutes after application I'd have flecks of mascara under my eyes and on my cheeks.
Back
to top