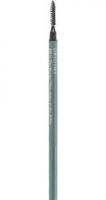 Origins Fill In The Blanks Eyebrow Enhancer
As low as
Review subject

really good eyebrow filler. Lasts all day , doesn't go on waxy or look unnatural. The brush on the end is really useful. It's moderately priced but lasts a long time.

Good, basic brow filler but don't expect it to last all day

Looks natural if your brow matches the (oh, so many choices) TWO shades they give you. My opinion... not worth $14

good product, but poor choice of colors

This is a great product but the choice of colors is extremely limited - brunette and blonde. This can make color matching somewhat difficult. If either of the colors is a match for you, this will is a wonderful product. The pencil is great for filling in spaces without being to leaving behind areas that are overly heavy with color. The color blends really well with natural brows & stays in place for a long time.