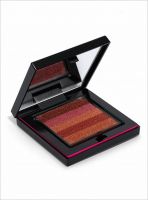 Nice

I like being able to blend and mix different shades to create custom colors.

beautiful colors!

My friend gave this palette to me as a gift for Christmas and the colors are gorgeous. I have it in Hedonist. The smell is not your typical lipstick-y smell and it doesn't have much of a taste, which is also good. The ONLY thing I don't like about it is that the creaminess can work against an even application. I kind of wish it was in a stick applicator or something. But otherwise a great product!

creamy texture

My friend brought htis over to my house and we decided that this was a great product, small and compact, wide range of colours, and we like the fragrance as well.
Back
to top