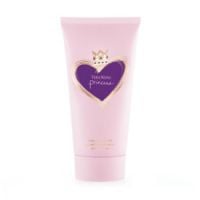 Good Stuff!

Smells so pretty. Makes the bathroom smell nice too!

Divine!!

Vera Wang Princess is possibly the best scent on this entire earth. I can't even describe in words how good it smells. It is definitely the most girly or girly scents! Anytime I used this my whole bathroom got filled with the scent and it lingered for hours afterward on my skin. Oh yeah, the exfoliation isn't bad either! Gentle yet effective. It works best on a sponge not bare hands. I don't normally spend a lot of money on body wash or scrub but this is an exception for me.

Need to exfoliate?

This body polish smells true to the Princess perfume and is surprisingly effective at exfoliating. I would recommend this one!
Back
to top