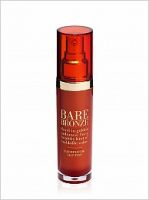 Perfect!

I love this stuff! I bought it by mistake, thinking it was a dye, but I'm so glad I did. It washes off with soap and water, and looks amazing. the color is very natural and blends well, and you don't have to worry about streaks and stains. A must for summer!

LOVED IT! VS DOESN'T HAVE IT ANYMORE!

Really loved this product. Perfect for a quick "make up" with a nice bronze color. Now that I'm out of it, I can't seem to find it anywhere! VICORTIA SECRET tells me "no longer available"..:(

awesome when mixed with your foundation

I've been using this for about a year now (the little bottle lasts an incredibly long time) and I love it- I'm really pale, so I mix it in with my foundation and it looks amazing. It's really dark on it's own, which is probably why it gets so many bad reviews!
Back
to top