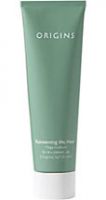 Like magic

I'm convinced this foot cream can heal all. It is very moisturizing and relieving to dry, cracked feet. Definately worth the money.

Very nice!

This is a thick heavy moisturizer than makes your feet feel smooth! Now this product won't work if you just put it on your rough feet. I suggest getting a pedicure, then using it to keep feet soft and supple. I use it at night, and put on thick cotton socks! the smell is strong, but not horrible. Great for someone who has to stand on their feet all day.

Absolute Heaven!

This product truly revitalizes your heels. I used it and my sister didn't believe me that it really worked. She is on her feel all day. I brought over my Heel Mega Moisture and I never saw it again. Great value - great product!
Back
to top