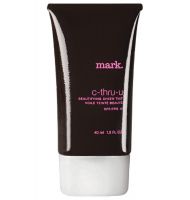 Review subject

This was a good product, but it is no longer around. The tinted moisturizer that now replaced it is a good product also, so no harm done.

to light , or too light

i know it says see thru, but it shouldve said 'invisiable'. mm-mm-mm, just enough product to offer me the time consumed by aplication, not enough to cover anything else. plus, i have dryer skin and it doesnt moisturise enough either. why bother.

Love it..

This is by far one of my favorite tinted moisturizers very creamy and smooth looks great throughout the day.