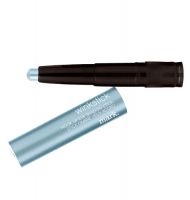 Oh the creasing, make it stop.

This is not the product for you if you have oily skin. It will crease after an hour. It's very creamy and I guess it would be long lasting if it wasn't all in my creases when I barely applied it. The colours, however, are very pretty. It takes a lot of swipes to get any colour onto your lid, though.

Creamy

Such a creamy shimmery texture, beautiful colors.. only downside is it does crease BUT if you use primer and left it have a second to dry before you start to blink you should be good

Could be better

I've got to hand it to Mark on this one. They've made an affordable, portable, super-easy-to-use eyeshadow that comes in 8 shades. That said, it poses a bit of a problem for me. I've got oily skin, and a deep crease, so this isn't the best formula for me. But it does get some extra staying power if I layer a powder shadow over it.
Back
to top