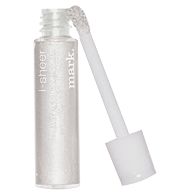 Crease city.

This has nice colours for a good price. It creases alot, though. Also, if you don't blend blend blend, it looks kind of tacky. The staying power in nonexistent. At least it is convenient to carry around because it is not long lasting whatsoever.

Wet looking

I bought this eye shadow in praline. I love the color, however it takes a while to dry and it looks kinda wet on my eye lid.

Not too bad of a product.

Can be a little hard to apply/blend because it dries quikly, you kind of have to dab it on all over to get an even application. Once it dries it can feel a little heavy and toward the end of the it can flake a little. It is rather hard to remove. They have nice colors, rather on the shiny, metallic side; so if that is not your thing I would stay away.
Back
to top