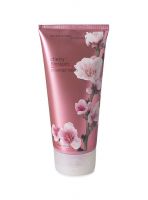 Like

I really like this stuff. It gives you a good amount of glitter/shimmer. Not too overpowering. This lotion gives off a nice shine and glow. The moisturizing part is good as well. I will buy again.

great shimmer level

I'm really not a glitter person. Working in a Hallmark store and getting glitter from cards stuck everywhere I DIDN'T want it kind of cured me of any glitter love I initially had. So, when I received this as a gift I was REALLY skeptical about it. However, I needed lotion one time and it was all I had around and I hadn't got my shower yet that day...I gave it a try and was pleasantly surprised....read more It really is just the perfect amount of shimmer, just enough to be noticeable without making you look like a glitter factory. It's one of my favorite summer products now.

Subtle Shimmer

This product has a great smell with subtle shimmer. It lasts quite a few hours. The price is right when you buy 1 get 1 free.
Back
to top