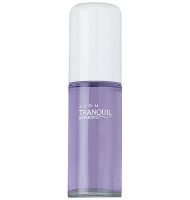 very relaxing

Wonderful, light scent.

Moments in the Mist

Avon Tranquil Moments fragrance mist definitely lives up to it's name. Very light fragrance that gives you a few tranquil moments anytime during the day or night. Just take it out of your purse, spray it on your wrists or behind your ears, close your eyes and enjoy the moment! Or use it after a shower just before bed and go to sleep with a soft smile on your lips. thedubrat-Rheumatoid Arthritis Fighter

Light and Lovely!

Smells refreshing and light! I love it!
Back
to top