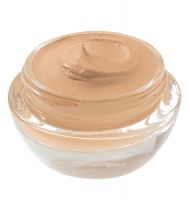 Liked it

I like this foundation. It goes on smoothly, with great coverage. It did feel a little heavy, but still a good foundation with a great price.

Great for a smooth finish.

This mousse foundation left my face feeling great - soft and like I wasn't wearing make-up at all. It is great for everyday where, but I don't recommend it if your face is prone to breakouts, like mine, because it doesn't necessary "cover" and I found that the concealer I was using looked a little odd mixed with it. This also works great as a "base" with the addition of one of Avon's powders if you are looking for a little more, still light-feeling coverage.

foundation

I love this product but you should go a color or two darker. goes on so smoth.