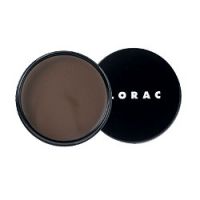 LORAC Brow Wax
As low as
lorac brow wax

I bought this in light brown and dark brown. Within 2 weeks it was so hard that I'd have to dig the brush into it to get any on the brush and then it would go on in clumps. It's like drawing you brows on with a crayola crayon. It goes on in clumps, and splotches. Yuck.

natural looking!

I've always had trouble with pencils that made my brows stick out a little too much, but the LORAC brow wax is perfect and isn't too caky-looking. I definitely recommend this!

Wonderful

Best thing that ever happen to brows yet!!