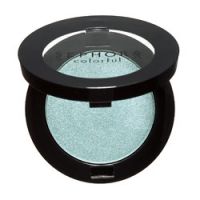 Love These, Comparable to MAC

I'm an eyeshadow junkie which means I've tried every brand under the sun and I keep coming back to Sephora's line of single shadows. They are highly pigmented, come in a variety of shades, textures and even have metallics. They are a fairly good deal too consdiring the quality. I especially like their matte looks as they are really pigmented. I love MAC's 'shroom' color and Sephora has three colors very simalar to it. My only complaint is they can be a bit too shimmery sometimess.

No Good

I did not like these at all! I bougut two one glittery and one pretty matte. I always use my urbam decay primer potion and they still were not good. The glittery one had so much fall out that i couldn't even get it all off my face, and no matter what i did the color did not show hardly. The matte color changed after a few hours. Will stick with MAC.

Way too glittery

Colors are pretty, but in the pot they don't look as sparkly as they will on your face. Was finding large pieces of glitter under my eyes all day. Not for me.
Back
to top