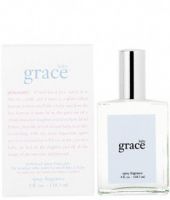 It's Okay.

I had high expectations of this product. It is a nice scent, but I don't love it as much as I thought with all the rave about it.

I love this!

I got this today, and I am glad I ordered it! I can't explain what it smells like, I just know that for now it's my go to perfume!

Not My Cup of Tea

I hate to admit, this was not my cup of tea. It is a clean scent, like the rest of the Philosophy scents, but it is too sweet for my taste. I usually like baby scents of any kind, but I will leave this one for the babies.
Back
to top