"The Bachelor's" Melissa Rycroft to Host New Show - Let's Hope She Keeps Her Natural Makeup Look
Posted on June 8, 2010, 8:57 AM
She may have gotten unceremoniously dumped by that rascal Jason Mesnick, but, with a new co-hosting gig, and always beautiful natural makeup, 'The Bachelor's' Melissa Rycroft is having the last laugh.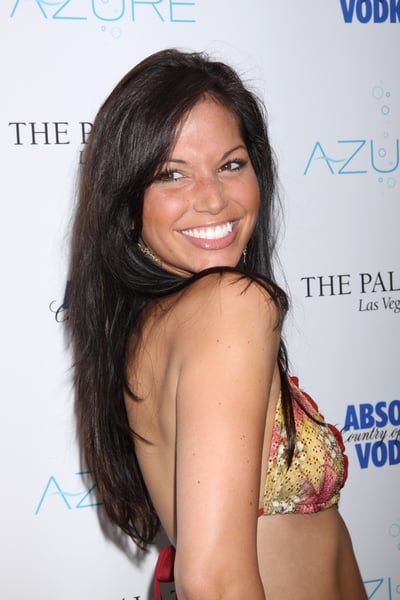 "The Bachelor's" Melissa Rycroft to Host New Show - Let's Hope She Keeps Her Natural Makeup Look
The March issue of "Shape Bride" magazine pictures a positively beaming Melissa Rycroft. Wearing a teeny white bikini and a big, warm smile, the former Dallas Cowboy cheerleader, is fresh-faced and wearing totally natural
makeup
. "Get THIS fit for your honeymoon" teases a cover line that touts the workout Rycroft swears by.
Whether you're hoping to slim down and tone up for your honeymoon or not, Rycroft's image is captivating - she looks nice, like someone you'd know or want to be friends with. Maybe it's that quality that has helped her in Hollywood.
When, as a contestant on the 2009 season of 'The Bachelor,' she was proposed to on the penultimate episode only to be dumped on the finale, it could've been easy for the beauty to hide her head and skulk back home to Texas. Instead, she rallied, replacing an injured Nancy O'Dell on "Dancing with the Stars," becoming a correspondent for "Good Morning America," partier with revelers as Ryan Seacrest's co-host on "Dick Clark's New Year's Rocking Eve" and being pegged as one of People magazine's "Most Beautiful People" 2009.
And, now, she's returning to her "Bachelor" roots to co-host -alongside career emcee, Chris Harrison - a new reality show called "The Bachelor Pad."
The new ABC series, which premieres at 8pm on August 9 following "The Bachelorette" finale, will reunite contestants from previous seasons of "Bachelor" and "Bachelorette" as they move into a mega mansion to look for love again -- and compete for a quarter of a million bucks while they're at it.
Whether the suits at the network will doll her up and compromise her fresh-faced appeal remains to be seen but, hopefully, she'll continue to use make-up to enhance her features -- not cover them up. (Learn how to do it yourself with these
Easy Natural Makeup How Tos
.)
If you like the natural look yourself but aren't sure how to ease into it, try swapping your heavy foundation for a tinted moisturizer - it will allow your skin's natural color to shine though and create a dewy glow which is always more natural looking than the one-colored mask that some foundations create. And, when it comes to lips, stay away from harsh opaque colors opting instead for berry-toned or nude glosses.
For natural-looking eyes, you'll want to keep brows looking neat by combing them into place and enhancing them with a powder that's one shade lighter than your natural hair color (or roots). Always curl your lashes for maximum oomph and apply at least two coats of mascara to top lashes only.