Newly Single Halle Berry Flaunts Healthy Skin
Posted on April 30, 2010, 5:17 PM
Halle Berry and her long-time boyfriend, Gabriel Aubry, recently announced that they have split after five years together. However, you wouldn't know that the beautiful star was going through a breakup. She recently appeared at a charity event in New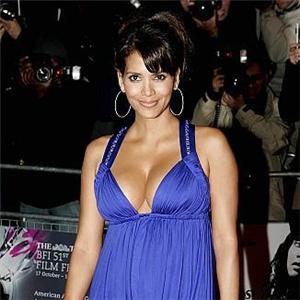 Newly Single Halle Berry Flaunts Healthy Skin
We're glad that she has made a point of looking good!
Sources told "RadarOnline.com" that the couple's age difference - Berry is 43 and Aubry is 34 - caused a rift between them.
"When they were first together the 9 year age difference between them didn't phase him, she was the most beautiful woman he had ever dated and he was totally in love," the snitch told the news source. "But as time went on he started feeling it more and more."
Poor Halle! The actress has been married twice, to former baseball player David Justice, and to singer Eric Benet.
However, her daughter with Aubry, 2-year-old Nahla, is her only child. But, something tells us that the lovely lady won't be single for long (unless she chooses to be!).