Dolly Parton Tells Oprah Why She Always Wears Makeup
Posted on May 21, 2010, 11:07 AM
Dolly Parton is known for her elaborate makeup and hairstyles, but everyone has to take some time off from primping sometimes , right? Well, the star recently told Oprah Winfrey that it would take a lot of effort to catch a glimpse of the country cro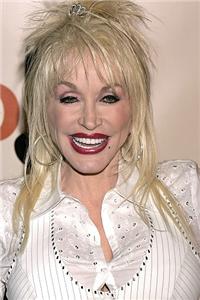 Dolly Parton doesn't feel right without makeup
"The only way I'd be caught without makeup is if my radio fell in the bathtub while I was taking a bath and electrocuted me," she told the talk show host, according to "USA Today."
She also touched on Kathie Lee Gifford and Hoda Kotb's decision to go bare-faced on TV, saying she would never be comfortable doing that.
Parton, pictured here on the red carpet, shared with Oprah something that surprised us -- she said she doesn't like to spend money on clothing. "I'd rather go to Wal-Mart and get a whole bunch of stuff. Because it's all gonna look the same on me. I'm gonna look cheap in no matter what I wear," she said in the interview.
Hey Dolly -- that's just not true! Campy, maybe. Overdone, a bit. But we think the songstress is too nice for anyone to think that she ever looks cheap!