Celebrity Makeup: Megan Fox, Jennie Garth Attend "90210's" Ian Ziering's Wedding
Posted on June 1, 2010, 5:39 AM
A sunset wedding in beautiful Newport Beach brought out some stunning stars.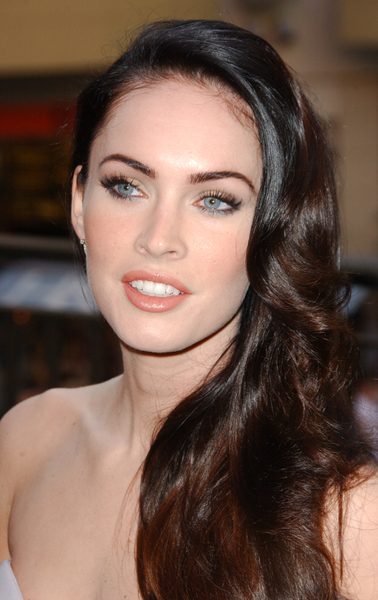 Celebrity Makeup: Megan Fox, Jennie Garth Attend "90210's" Ian Ziering's Wedding
It was a mini "90210" (the original,
good
one) reunion in the O.C. on Friday evening as Steve Sanders, er, Ian Ziering, married his longtime gf, Erin Ludwig (she's a nurse) in Newport Beach, CA.
The ceremony at the tony Pelican Hill Resort, took place at sundown and was attended by West Beverly alums Jennie Garth, Jason Priestley and Brian Austin Green. Garth's hubby, Peter (Carlisle Cullen) Facinelli, and B.A.G.'s longtime girlfriend, Megan Fox, were also on hand to toast the new husband and wife.
Conspicuously absent from the festivities were Tori Spelling and Tiffani-Amber Thiessen who were in attendance at Ziering's first wedding (to Playboy playmate, Nikki Schieler) back in 1997. That union lasted for nearly 5 years.
It was a busy week for Megan Fox who was replaced in the upcoming "Transformers 3" movie by Victoria Secret angel, Rosie Huntington-Whitely. The impossibly sexy starlet, who's known for her brazen -- and vocal -- opinions, wearing her hair loose in curly cascades and her signature cat-eye
makeup
, was swathed in Green's brown suit jacket to brace against the coastal chill. (Learn how to do
perfect eyeliner
.) By the next day, she and Green were seen frolicking in the waves on Maui as she sent the paparazzi into a frenzy with her sick bikini bod.
Jennie Garth, too, was shielded from the Pacific breeze, wearing a cream colored pashmina that went well with Facinelli's tan linen suit. Keeping her makeup subtle and natural as usual, the mother of three daughters, is known for her own version of the cat eye. As she told "Glamour" magazine in 2008, her way makes you look rested -- even if you're not. The how to? "You dust the color up and out into a soft point just past the outer corners of the lids." Doing this makes your eyes appear to be more open, more awake. (See Jennie
through the years
. Do you think her look has changed?)