Amanda Seyfried and Kate Moss Sign Big Makeup Deals
Posted on November 1, 2010, 11:53 AM
The "Mama Mia" star and the perennial supermodel will soon grace ads for Cle de Peau products and Dior lipstick.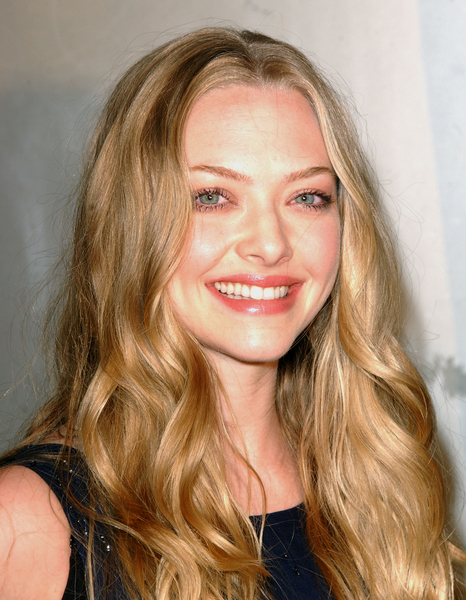 Amanda Seyfried is the new face of Cle de Peau Beaute
Cosmetic companies have all but stopped using generic models in their ads, opting instead to tap big name actresses and supermodels to represent their products. Think Scarlett Johansson as the face of L'Oreal hair color and Julia Roberts for Lancôme
makeup
.
Two more beauties will be joining the ranks of these spokespeople, "Mama Mia"/"Dear John star Amanda Seyfried and ageless supermodel Kate Moss.
Seyfried, whose fabulous head of blonde waves and saucer-sized blue eyes helped to catapult her to A list status (and who's rumored to be dating Reese Witherspoon's ex, Ryan Phillippe), has been chosen to represent Japanese makeup line
Cle de Peau Beaute
-- something she's very excited about. "I appreciate Cle de Peau Beaute's philosophy of empowering each woman to define her own unique sense of style. It's a very sophisticated approach to beauty that I appreciate and feel closely reflects my own beauty ideals," she said in a statement.
The 25 year-old former child model is extremely low maintenance when it comes to beauty (she doesn't even own a hairdryer) but has recently come to appreciate the benefits of cosmetics. "I just started wearing blush and realize how much more alive I look with it on," she says.
Meanwhile, Kate Moss, 36. who's been around forever and is credited with having single-handedly propelled the "waif" look through the stratosphere, is thisclose to signing a deal to become the new face of Christian Dior lipsticks.
Moss is a longtime pal of Dior designer John Galliano and has strutted her stuff on the catwalk for him numerous times. She's also been the face of Rimmel London makeup.
Do you think cosmetic companies are smart to use famous faces/names in their campaigns or should they revert to using run of the mill models?