Body Care Tips For Pregnant Khloe Kardashian Odom
Posted on June 1, 2010, 5:00 PM
Gossip sites are running rampant with new rumors that E! reality star, Khloe Kardashian Odom, is pregnant.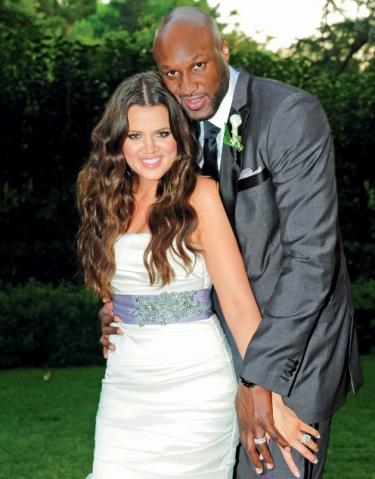 Body Care Tips For Pregnant Khloe Kardashian Odom
Gossip sites are running rampant with new rumors that E! reality star Khloe Kardashian Odom is pregnant. The word on the street is that the starlet is two months preggers and was inspired to have her own baby when sister Kourtney had her child, Mason Dash Disick, back in December 2009. Khloe married Los Angeles Lakers star Lamar Odom last September and, it's being reported that Lamar and the whole Kardashian clan are "happy and ecstatic" about the alleged pregnancy.
Khloe has had a very public weight battle and managed to lose approximately 25 pounds in the past year thanks to a healthy diet, exercise and one of her endorsed products, Quick Trim. If the rumors are true, Khloe will have to put away her Quick Trim and start eating tons of healthy food for two. According to reports, the reality star is having "cravings of fruit and ice cream" but, like all expectant moms, she'll have to watch her junk food intake if she wants to help prevent stretch marks and cellulite during the next 9 or so months. When it comes to
body care
in pregnancy, there's much to be done.
Stretch marks
and their nasty pal,
cellulite
are every woman's worst night mare and pregnancy is known to increase both problems. How can they be prevented? Of the two, stretch marks are the easier to beat. There are many creams and lotions on the market that, with frequent use, are said to prevent and fade the lines. Use them during pregnancy as a preventative measure but make sure to verify that whatever you use is safe for pregnant women.
Cellulite, on the other hand, is a toughie. Like stretch marks, there are tons of cellulite lotions and potions on the market that claim to get rid of or, at the very least, reduce cellulite in common areas for women like the hips and butt. Again, we'd use the cream as a preventative measure but wouldn't expect stellar results - because there's no absolute end all be all cure. (
See which products are safe for pregnant women to use.
) As for what will or won't work for Khloe, we're pretty sure that once the news has been confirmed, she won't be shy about sharing every little detail of what she's using.
What do you think about Khloe's pregnancy rumors? And, if they're true, will she make a good mom?