Mariah Carey is Having Twins
Posted on December 17, 2010, 8:56 AM
Hubby Nick Cannon has confirmed that they're in for multiples!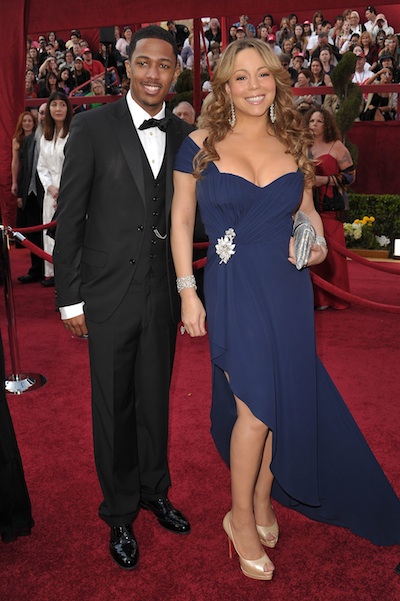 Mariah Carey is Having Twins
Viewers of Monday night's "Mariah Carey Christmas Special" on ABC couldn't help but notice that the diva's
body
looked pregnant -- very, very pregnant. Now we know why.
Despite the fact that the singer and husband, Nick Cannon, have yet to reveal their due date, today on his New York based 92.3 "Rollin' with Nick Cannon" radio show he revealed that they're expecting
twins
and that it took President Barack Obama to get her to spill the secret.
Evidently, while the multiple Grammy winner was performing at TNT's "Christmas in Washington 2011" special last Sunday, she bumped into the President and First Lady who asked whether she was going to have twins. Cannon explained the way the situation went down on the air this morning, explaining that, "At this point she hadn't told anybody anything because doctors advised us to keep it to ourselves until we get further along," he said. "And because of the excitement, because of the emotion, she was overwhelmed [and] she shared with [them] that we are having twins." Now all we need to know is
when
! --Audrey Fine