Body Care Tips for Pregnant Ali Larter
Posted on July 21, 2010, 9:29 AM
The former "Heroes" star is expecting her first child.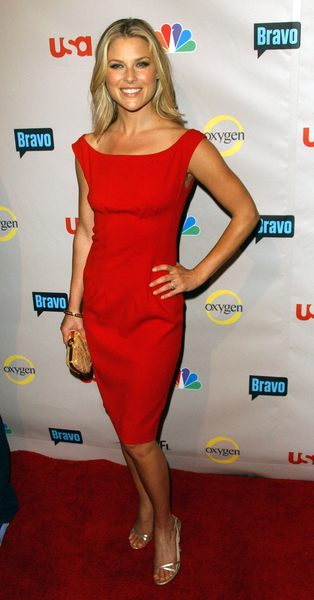 Body Care Tips for Pregnant Ali Larter
Great news for "Heroes" star Ali Larter and her actor/writer hubby Hayes MacArthur -- they're expecting their first child next winter. And, with a little pregnancy
body care
and some exercise, Larter will be back in her "Varsity Blues" shaving cream bikini shape in no time.
The 34 year-old actress, who wed her baby daddy in Kennebunkport, ME last August (despite the fact that she says she knew she wanted to marry him a mere three weeks after their first date), was seen shopping at Barneys New York in Beverly Hills last week sporting a significant bump and the rumors began to swirl. Then, on July 16th Star magazine quoted a source as having said, "Ali is ecstatic. She and Hayes are absolutely over the moon about it. They have wanted a baby for what seems like forever and now their dream is coming true."
Larter, a New Jersey native, who's known as much for her awesome figure as she is for her well-honed acting chops, has long been one to exercise and eat right. "Working out has always been a part of my life," she said in a Shape magazine cover story in 2008, who grew up playing sports like softball and soccer. "Now that I'm in my 30s, it's become even more important for me to take care of myself." And, when it comes to eating, she told the mag that they key is moderation. "One night, I splurge and have pasta and champagne and finish with a chocolate souffle. The next, it's a salad for dinner and frozen yogurt for dessert," she said while confessing that she typically goes with an all-organic diet and "rarely [eats] carbs at night because I tend to put on pounds when I do. So I just make a sauce, like a thick lamb ragout, skip the bread and pasta, and add a salad."
As for caring for her mommy-to-be body, the actress who has said that Christiane Amanpour is her idol, will need to stick to her organic foundation and stay away from all the
products that are dangerous to use during pregnancy
. Things like retinoids, which are used to reverse wrinkles and reduce sun damage, parabens, which are found in many moisturizers and conditioners, and p-phenylenediamine, which is found in some hair dyes and bleaches and hair sprays, shampoos and conditioners are all strictly off limits when you're "In the family way."
There are plenty of all-natural, non-toxic, herbal pregnancy products that offer safe solutions to every day beauty issues -- as well as relief from some of the discomforts that can be associated with the condition. And, we're sure that expectant mom Larter has her finger on the pulse of what to do and who to go to for advice.
Here's to wishing her a happy, healthy pregnancy!