Kristen Stewart's New Hairstyle - The "Twilight" Actress Wears Long Extensions on Red Carpet
Posted on June 3, 2010, 4:53 PM
The "Twilight" actress sports suddenly-long hair on the red carpet in Seoul, Korea. Was it extensions or a hairpiece?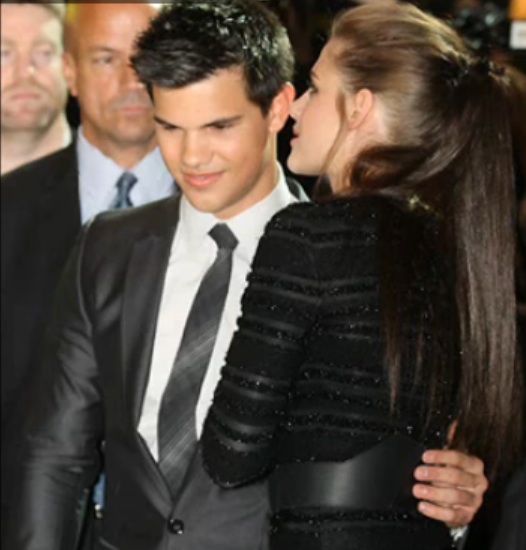 Kristen Stewart's New Hairstyle - The "Twilight" Actress Wears Long Extensions on Red Carpet
Yesterday people were buzzing about her saying that being followed by the paparazzi is like being raped in Britain's Elle magazine (For which, she's since apologized.). Today, tongues are wagging over Kristen Stewart's new
hairstyle
.
Edward Cullen's on-screen love interest drew stares last night in Seoul, Korea as she walked the red carpet for the country's premiere of "The Twilight Saga: Eclipse."
And, it wasn't the skin-tight, super-short and sparkly black Prabal Gurung dress or sky-high peep-toe Jimmy Choos that had heads turning. It appeared as though the 20 year-old starlet had gotten chestnut brown extensions added to her growing-out-but-still-kinda-Joan-Jett-haircut and the result was pure glam. The kicker? She and Taylor Lautner were photographed a few hours earlier at a press event where she still sported the shorter 'do.
No word yet on whether they're permanent extensions, clip-ins, or just a fall, but, we're guessing that since she was seen a few hours earlier without them, that they're not permanent - it takes a long time to have that many extensions put in.
Of course, whether or not they're going to be around for the long haul, Stewart's hardly the first celeb to add some length and body to her hair! (See this awesome gallery of
Extreme Celebrity Hair Extensions!
Jessica Simpson, for one, has turned her career-long love affair with them into a bona fide business. She and longtime hairdresser pal, Ken Paves, launched a line of clip in styles called "HairDo" and they're making a mint. Then, of course, there's her little sister, Ashlee, who hardly ever seems to have only her natural locks on her head!
The Simpson girls are hardly alone when it comes to wanting more oomph than their real hair can offer. Both "Parkers," Eva Longria and Sarah Jessica are frequent extension wearers as are Heidi Montag (shock) and Paris Hilton (double shock) who, like Jessica Simpson, digs 'em so much, she even started a line of her own called DreamCatchers.
Back when our moms were girls and there weren't such things as fancy real-hair extensions, they'd buy "falls" which were basically just fake pony tails that you'd attach to your own for an instant boost of glamour.
New-fangled, fancier versions of these traditional falls exist of course, and, if you examine, Stewart's head closely, it looks like she may be wearing some version it. One thing's for sure, we'll soon know. The next "Twilight" photo op can't be too far off -- what length will her hair be then? Stay tuned...
What do you think of her long hair look? And, more importantly, what do you think Robert P. will think of it?