Jennifer Love Hewitt Shows Off New Hairstyle at Book Launch
Posted on March 24, 2010, 10:48 AM
If you need proof that celebrities really are just like the rest of us, the newly-single Jennifer Love Hewitt, pictured here, showed up at her book launch with an entirely new hairstyle.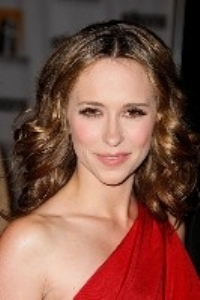 Jennifer Love Hewitt was sporting a post-breakup hairstyle.
Why? The beautiful brunette seems to be following in the footsteps of generations of women, and has chopped her long locks in the hopes of a fresh start after her break-up. The actress was dating actor Jamie Kennedy until recently.
Hewitt, who recently appeared on "The Today Show," said to host Meredith Vieira that being single, "feels weird to me. So, I tend to spend time with people and have boyfriends versus dates."
Ironically, her book is about relationships and is titled "The Day I Shot Cupid: Hello, My Name Is Jennifer Love Hewitt and I'm a Love-aholic."
We think that with her new short and wavy
hairstyle
, Hewitt will have no problem snagging a new man and fueling her addiction to romance!
Have you ever opted for a bold cut after a breakup, or do you think the move is a little too obvious?