Jessica Biel Goes Brunette
Posted on October 29, 2010, 10:02 AM
Jessica Biel offers up a Halloween treat with her dramatic dark brown hair color.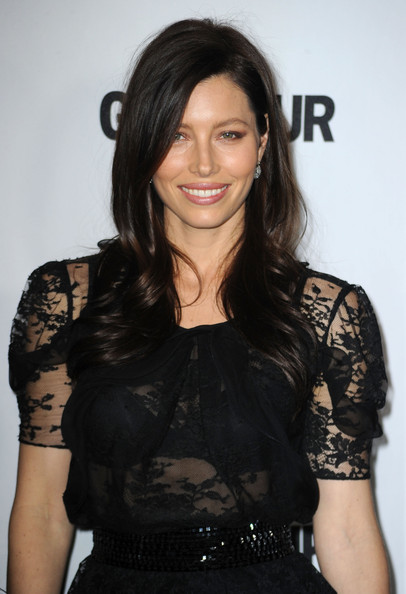 Image courtesy of Wire Image.
Are stars channeling Halloween with dramatic, darker colors? After we spotted Jessica Biel working the dark horse
hairstyle
this week at the Chateau Marmont, we're hoping it's not just for the holiday.
Justin Timberlake's other half was out celebrating as part of her directorial debut for Glamour magazine's 5th Reel Moments, an annual event that celebrates female directors at the Directors Guild of America. Biel, her chocolate mousse mane curled into soft perfection, directed "Sodales," a short film written by a "Glamour" reader. "It was an amazing experience," she told the magazine.
According to a write up in the publication, "Sodales" penned by Sean C. Wright, "tells the story of two warrior princesses battling an evil leader for the sacred key that secures their freedom. All is going according to plan…until Mom shows up."
This year's event turned into a girl's night out with such names as Eva Mendes, Rachel Weisz and Demi Moore attending solo. (JT and Ashton were nowhere to be found. Let's hope the rumors of both of those fellows' infidelity are just that -- rumors.)
Sans her ombre or
blonde
hair color, Biel beamed a flawless creamy complexion in contrast to her darker tresses.
The 28 year-old completed her look with a see-through black, lace belted Oscar De La Rent dress and black peep-toe pumps. And in full 'Glamour' mode, she came decked in a whole lotta bling, including platinum Fleur multi-diamond earrings from Tiffany, a Dome diamond, a Lucida diamond contour ring set and a fringe diamond rose-cut bracelet.
Fortunately for Biel, diamonds do go with everything, and in our opinion, especially with her new chocolate brown hairstyle. And since JT's newly shorn buzz cut, we think someone in their relationship ought to hold onto their locks.
What do you think of Biel's darker transformation? Does it wash out her skin tone? Should she darken those eyebrows?
-- Sarah McClure