My, How 90210's Jennie Garth Has Changed!

Posted by Charli on September 4, 2008 at 04:41PM

Did you catch the new "90210" last night on the CW? What did you think? We thought original 90210 stars Jennie Garth and Shannen Doherty looked amazing! Although ... I couldn't help but notice how much their faces have changed over the last 10 years. Perhaps it's the hair or makeup ... or perhaps it's something else? Have a look: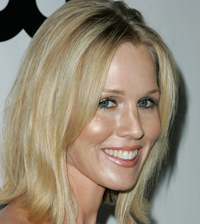 Jennie Garth at the new "90210" premiere party in August, 2008.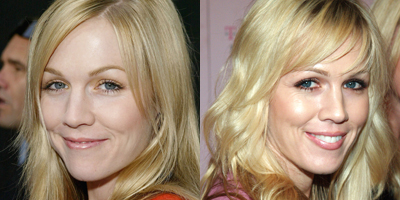 Jennie Garth in 2004, left, and 2005, right.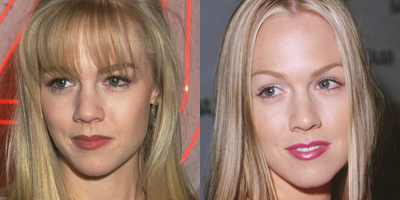 Jennie Garth circa 1999, left, and in 2000, right.
Thoughts? I'll see if I can dig up photos of Shannen next week.
Images: Getty Images