Hair Secrets of the Victoria's Secret Models

Posted by Kristen on December 1, 2008 at 04:55PM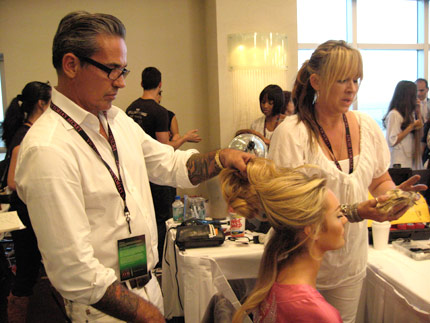 So let's talk Victoria's Secret Fashion Show hair. I mentioned in a previous post that Oribe (hair guru to many stars including Jennifer Lopez -- see him in action above) was the key stylist backstage. He said the goal for the look was to be sexy, but more approachable. So the hair wouldn't be so perfectly va-va-voom and may even have a bit of frizz (gasp!).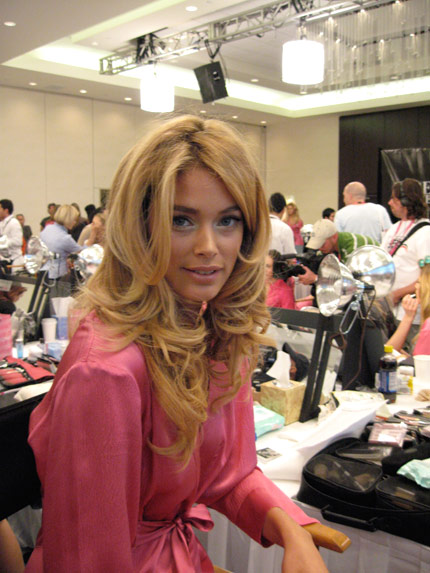 The look you see above was freshly styled but the end result on the runway was less curly, more subtly wavy. Here's how they did it:
Step 1: Blow-dry hair using a round brush.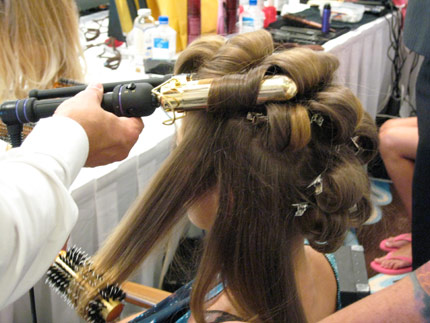 Step 2: Curl large sections of hair with a 2-inch curling iron and clip into pin curls to set the style (as seen above). Spritz each section of hair with hairspray (try L'Oreal Elnett Satin Hairspray, $13.99) before curling for hold.
Step 3: Once hair is cool, let down the pin curls and brush out the curls to soften them.
The real secret to this hair: extensions! Almost all of the girls got extensions if not only to add length but also to add volume. They made all the difference. And to make them look extra natural (for this less-than-perfect, sexy hair), try this trick that they used backstage: Spray the root area of the extensions with a darker-colored hairspray (try costume hairspray or Bumble and Bumble Hair Powder, $39, in a darker shade). Such a genius trick! See the photo below for a clear picture of what I'm rambling on about.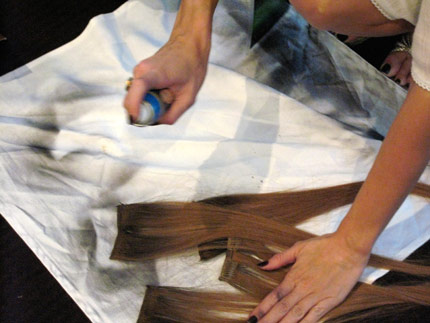 Though the hair was beautiful on the runway, I couldn't help but miss the ubersexy Victoria's Secret hair of years past (see below for a previous year's look). I love that the company as a whole is taking a more glamorous direction (moving away from that Vegas-like sexy) but do we have to lose the extra-sexy hair? Which do you like better: the new VS hair or the old?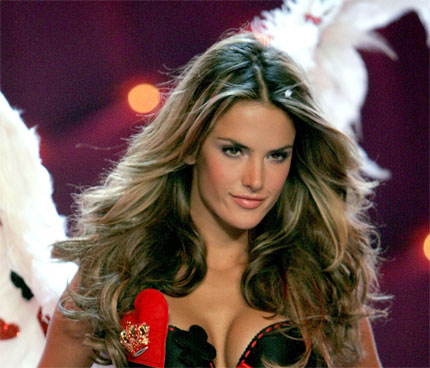 Want more tips on how to channel your inner Victoria's Secret model? Check out this Guide to looking as good as a Victoria's Secret model.