Health & beauty
Is Your Face Marriage Material?

Men may judge mates by the shape of their face
Nevermind your sparkling wit and intelligence -- if we're to believe a new study on the fickle nature of men and how they choose a mate, your face shape may determine whether or not you're considered marriage material (versus a fun fling). And here's the kicker: if you're ugly, these guys say they're more likely to put a ring on it.

In a survey led by Anthony Little from the University of Stirling and Benedict Jones from the University of Glasgow, men reported they were more likely to consider less-attractive or less-feminine women for a long-term relationship, including marriage. Women with more feminine features, like a smaller jawbone or fuller cheeks, had higher fling potential.

Shocking? Not exactly. The findings are connected to other research showing that attractive women are more likely to cheat. Can someone please tell us why we never see studies ranking the way men look and how it relates to their chances of cheating?

It's an interesting concept, but we're not buying it. Check it out: for clicks and giggles, we compiled a lineup of famous faces men rate as pure fling or worthy of a ring. Tell us what you think -- does face shape have anything to do with their relationship status?

SEE NEXT PAGE: Fling (smaller jawbone): Jessica Alba
Nevermind your sparkling wit and intelligence -- if we're to believe a new study on the fickle nature of men and how they choose a mate, your face shape may determine whether or not you're considered marriage material (versus a fun fling). And here's the kicker: if you're ugly, these guys say they're more likely to put a ring on it.

In a survey led by Anthony Little from the University of Stirling and Benedict Jones from the University of Glasgow, men reported they were more likely to consider less-attractive or less-feminine women for a long-term relationship, including marriage. Women with more feminine features, like a smaller jawbone or fuller cheeks, had higher fling potential.

Shocking? Not exactly. The findings are connected to other research showing that attractive women are more likely to cheat. Can someone please tell us why we never see studies ranking the way men look and how it relates to their chances of cheating?

It's an interesting concept, but we're not buying it. Check it out: for clicks and giggles, we compiled a lineup of famous faces men rate as pure fling or worthy of a ring. Tell us what you think -- does face shape have anything to do with their relationship status?
more stories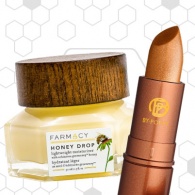 Back
to top