Get Personalized Skin Care Advice Here
Take this skin analysis quiz to figure out what your skin type is from sensitive skin to oily to dry and get your ideal skin care regimen
Skin type changes over time. Weather, hormones, traveling -- even products -- can disguise your true skin type, says New York City dermatologist Dr. Debra Wattenberg. Diagnose your true type here, then find out how to correctly care for it.
Your Results
Get Personalized Skin Care Advice Here
You have combination (normal) skin..
On any given day, your skin can alternate between being dry or oily (depending on everything from the weather to the air in your office). Your T-zone is particularly susceptible to looking and feeling oilier than the rest of your face. Follow these steps to keep your skin balanced:
Step 1. Cleanse
Find a mid-weight, creamy, soothing cleanser made for finicky skin -- nothing too creamy or harsh (skip products that contain salicylic acid).
Step 2. Moisturize
Search for an oil-free moisturizer with SPF during the day, then switch to a non-greasy, nighttime formula without SPF. Also, keep blotting papers on hand for unpredictable oily moments.
Step 3. Pamper your eye area
Think balance. Look for a product that contains phytochemicals, chemical compounds derived from fruits or plants like aloe and soy. They rehabilitate the skin and are natural anti-inflammatory agents that can reduce under-eye puffiness.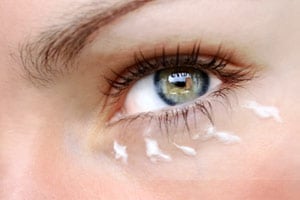 -->